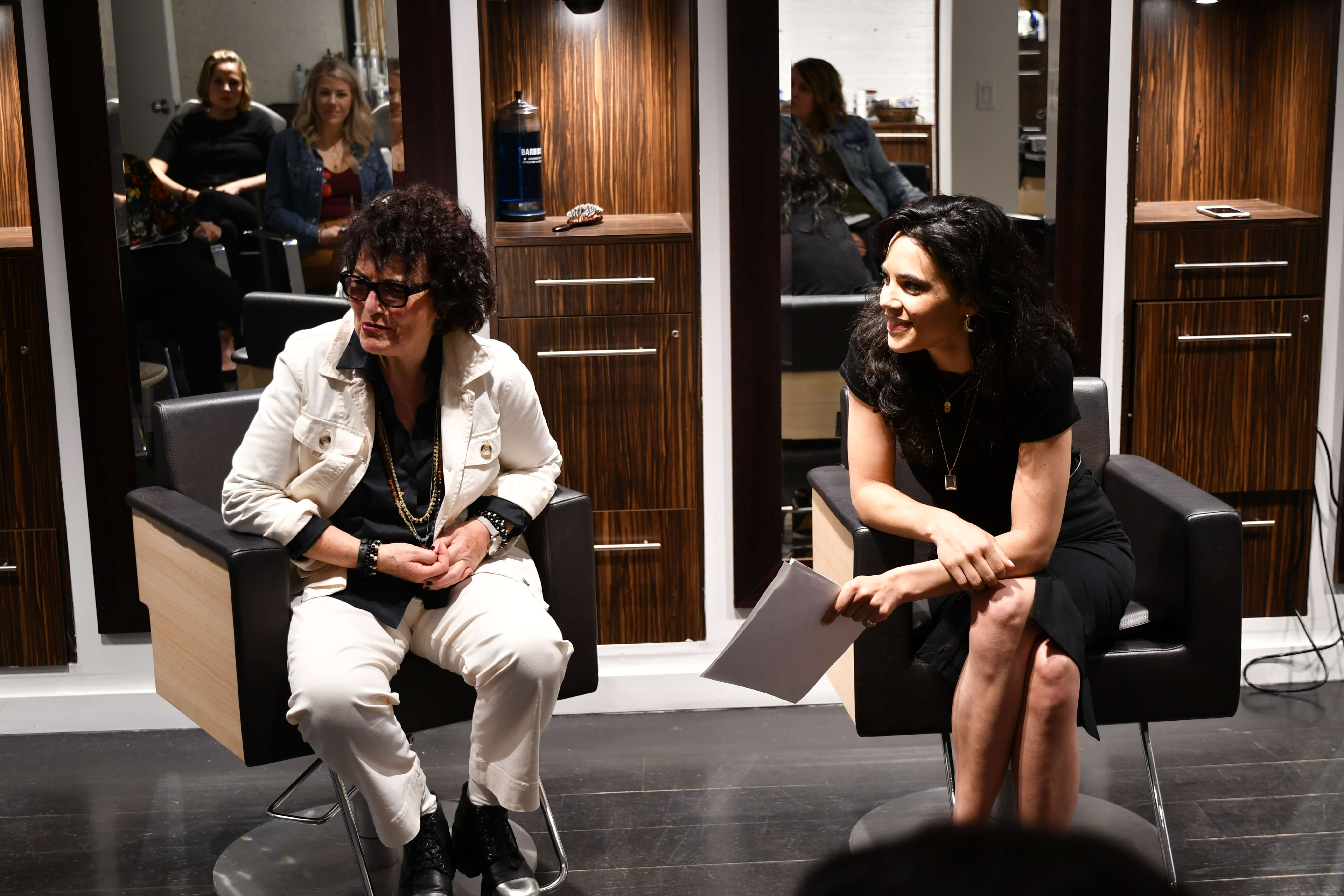 WANT TO GROW YOUR BUSINESS?
LEARN FROM A MASTER WITH 30 YEARS OF EXPERIENCE.  
"SALON OWNERS" WORKSHOP IS SO EMPOWERING & UNQIUE,
AND WHAT EVERY SALON OWNER NEEDS.
LEARN THE TOOLS AND STRATEGIES IN 1 DAY WITH LAARA
1 Day. 3 DEMOS on Live Models.
Demonstration -Business -Motivation -Inspiration
FOCUS:
How to build a strong, talented team who have a professional mindset
Marketing strategies – learn how to benefit from social media (Instagram / Facebook)
Client Retention
Master our Consultation strategy
In-house Education
Laara Raynier will demonstrate 3 step by steps haircuts on Live Models to train Salon owners on powerful haircutting techniques
Re-inforce your visual artistry with our amazing TRAIN YOUR EYE  "Before/After" technique
Laara will share valuable and effective tips to grow your clientele and get new clients
Don't under estimate the power of the receptionist
How you present yourself as a leader to the salon clients & to your team: your image, your state of mind, and your style.
See and visualize what you want. Start off the day in a peak state with our priming technique
Create and Define your goals
Have a successful plan
Mentorship Program
Gain vision on your business
A signed certificate
OVERVIEW
Salon Owners Workshop is a unique experience, there is nothing even comparable to it anywhere! Designed and created by Carollyne Bayler, strategist business consultant and thought by Laara Raynier Master Hairdresser.
This empowering 1-DAY workshop is designed to properly prepare you to master the skills you need to elevate your business to the highest level. It is the perfect investment If you are ready to learn and master the strategies to help you grow your business and stay extremely competitive.
Join and participate in an interactive live haircutting workshop like no other in the industry where you will get to experience one full day of immersion into techniques, strategy, communication, inspiration and personal growth.
Master haircutter 

30 years of experience with high end clients and celebrities

Great mentor and teacher

Teaches effortless techniques for your everyday clients

Gives you constructive feedback after each haircut

Learn her consultation strategy that makes you an expert with incredible confidence
(1) Cancellations made less than 48 hours after payment of a class/workshop/product will incur in a 100% charge without the ability of a refund.
Deposits are non-refundable (2) If you cancel less than 48h prior to your private class or are a no show, you will be charged a $50 fee and loose the ability to reschedule
For questions call the Academy at (212) 995-9334