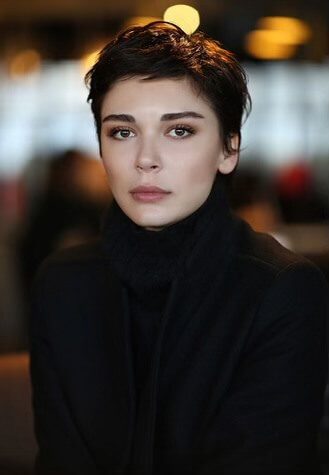 SHORT HAIR / PIXIE DYNAMICS 
IN-PERSON HAIR CUTTING WORKSHOP
WE PROVIDE LIVE MODELS

Monday November 14th, 2022
11AM – 4PM
Warren Tricomi Salon
1 West 58th Street
(Side entrance Plaza Hotel)
New York, NY 10019

Master the consultation

Understand growth patterns

How to read the hair

Create shape and form

Round graduation

Layering techniques.

Frame the face with creative and bangs

Bring out the best features in your clients.



HANDS-ON ON ONE LIVE MODEL

$499.00
Morning Session
LIVE short hair cutting demonstration, watch Laara Raynier in Action
The Consultation: Learn how to communicate to establish that you are an expert with an amazing eye for what will suit the client. This in turn, will build trust and rapport.
Afternoon Session
Hands-on hair cutting on a LIVE MODEL
Learn and practice our consultation technique
You will be cutting a pixie haircut with Laara Raynier
This Workshop Features:
The Consultation: Learn how to consult the right way, with authority and expertise. Consulting builds trust and rapport between the stylist and the client. It is key to assert yourself and come from a place of confidence. One happy client can refer at least ten new ones.
Step-by-Step Demonstration: Raynier will zero-in on the face shape, bone structure & suitability of the client.
Actual Hands-on Haircutting with Laara Raynier: In this group workshop you will get individual attention from Laara Raynier and learn how to create the shape, form, and texture of a short haircut on LIVE MODELS. You'll bring out the best features in your clients' face, create an edgy, modern, hip look, working with the hair in it's natural state. Plus, styling & finishing techniques!
SIGN UP NOW
HANDS-ON ON A LIVE MODEL

$499.00
Watch Our Amazing Testimonials!