ELIMINATE YOUR LIMITING BELIEFS AND YOUR CAREER WILL SOAR!
Haircutting – Business – Motivation – Inspiration
THIS IS THE ULTIMATE WORKSHOP!
TRANSFORM YOUR HAIRCUTTING AND CAREER IN ONE DAY.
ONE FULL DAY: 2 LIVE DEMOS BY RAYNIER – STYLISTS DO ONE HANDS ON HAIRCUT
ON LIVE MODELS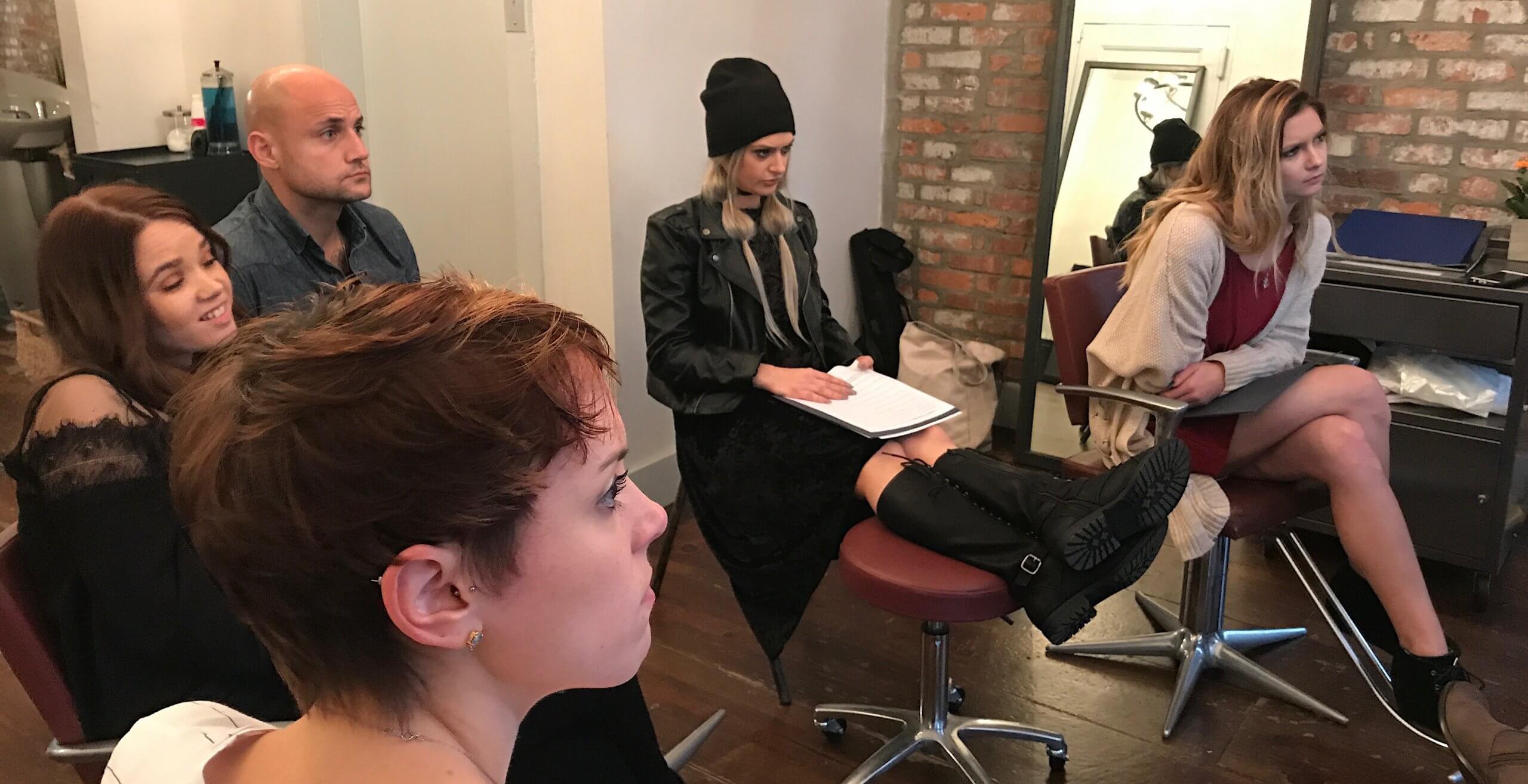 Carollyne B, our trainer coach, explaining our "TRAIN YOUR EYE' technique to audience
FOCUS:
TWO (2) live haircutting demos by Raynier

STYLISTS DO ONE (1) Hands on haircut with Raynier on a LIVE MODEL

THE CONSULTATION – Learn how to consult the right way, with authority and expertise.

TRAIN YOUR EYE with our amazing "Before/After" technique

Receive immediate evaluation with constructive feedback after each haircut

How you present yourself to the clients: your image, your state of mind, and your style

See and visualize what you want. Start off the day in a peak state with our priming technique

Create and Define your goals

Master our amazing blow dry and styling technique

Gain massive confidence

Digital before & after photos for your portfolio.

A signed certificate
OVERVIEW:
Trade Secrets is a unique experience, there is nothing even comparable to it anywhere!!! Designed and created by Laara Raynier, it is the only haircutting/business workshop in the world that incorporates haircutting, business, motivation, inspiration, and everything you need to be the best you can be.
This intensive 1 DAY is designed to properly prepare you to master the skills you need to elevate your career and business to the highest level. It is the perfect investment If you are ready to learn and master the strategies to help you grow your business and stay extremely competitive.This is your opportunity to get the proper tools to be successful in this amazing career.
Join and participate in an interactive live haircutting workshop like no other in the industry where you will get to experience one full day of immersion into techniques and personal growth. A day filled with powerful exercises, discovery, and empowerment for yourself and your business.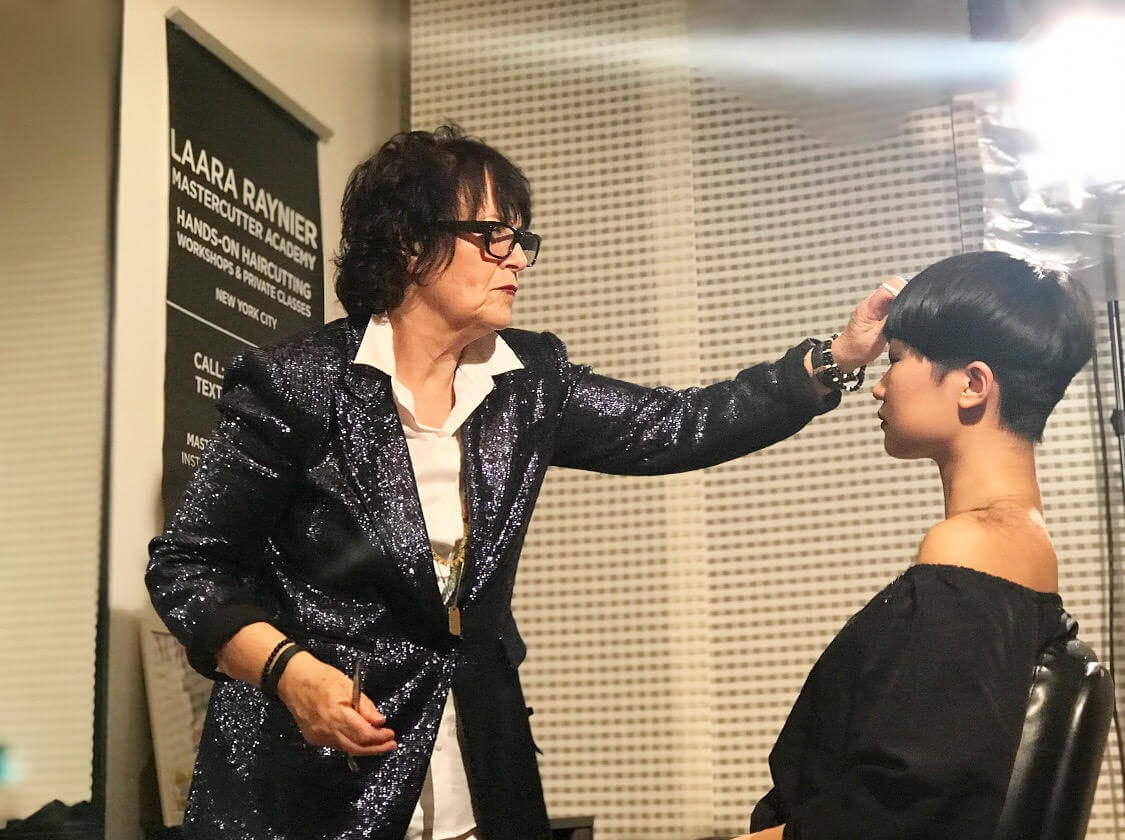 30 years of experience working in the top salons in NYC, working with celebrities and doing runway hair for fashion week

Teaches effortless techniques for your everyday clients

Gives you constructive feedback after each haircut

Learn her consultation strategy that makes you an expert with incredible confidence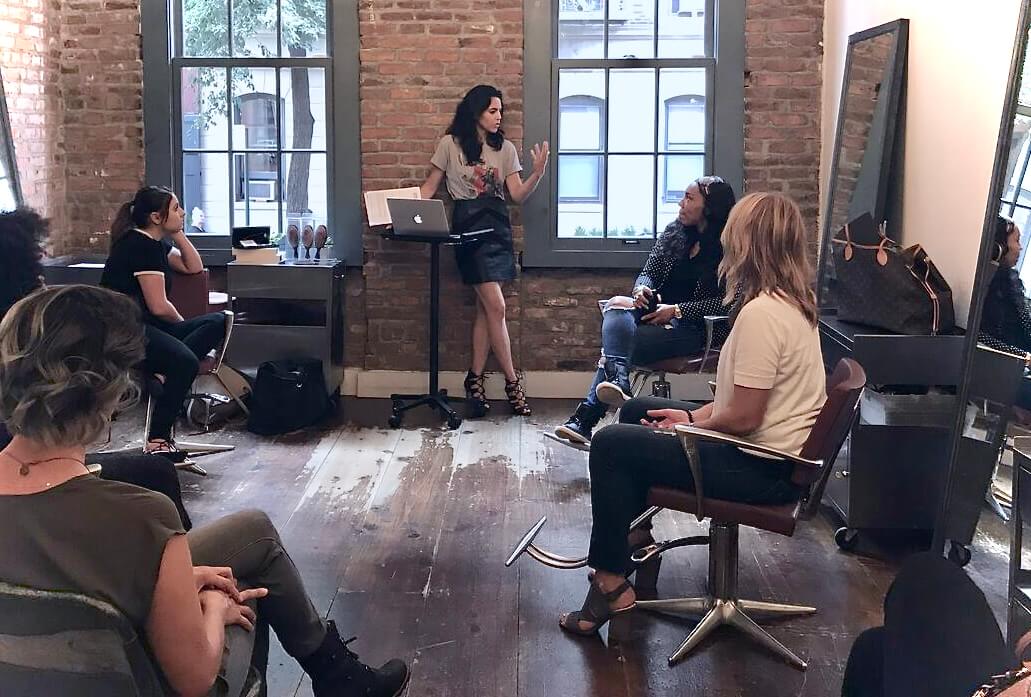 Carollyne advises on stylist image, style, how to present themself to the clients

Carollyne can zero in on stylists and bring out their best qualities to expand their talent
FIND OUT:
What your goals are.
What are the limiting beliefs that hold you back.

What is keeping you from achieving your goals.

If you are committed to being THE BEST.
LISTEN TO THE POWERFUL IMPACT 'TRADE SECRETS' HAS HAD ON THE STYLISTS WHO HAVE TAKEN IT
WHY TRADE SECRETS WORKSHOP?
After a 30 year career working in NYC's best salons from Barney's New York to Warren Tricomi, from Runway shows to celebrities and having the privilege to have worked for and be personally trained by her mentor, Roger Thompson, known as the Picasso of hairdressers, Laara decided to share her heritage.
In 2010, Mastercutter Academy was born. With stylists traveling from all over the world to attend, Mastercutter Academy has built a reputation of Excellence, Inspiration and training like no other.
Laara is #1 worldwide for teaching private classes and workshops. Her teaching is empowering, inspiring, resourceful, creative and honest. Laara's mission is to share the unparalleled perfection of precision haircutting to everyone. To empower each stylist that comes to her, with the best education and techniques to help them build their confidence, career and repertoire.
WE HAVE YOUR BACK WITH OUR AMAZING SHEARS
These are the perfect tool for this masterclass. Laara Raynier, #1 Worldwide for private classes, wanted to offer the perfect tool for stylists to unleash their creativity and launched her new shears, engraved with her signature. Light weight, super sharp and amazing, these shears are made for stylists in their Precision haircutting journey for achieving the best precision haircuts. At Mastercutter Academy we have you covered. Get a pair today and feel the difference.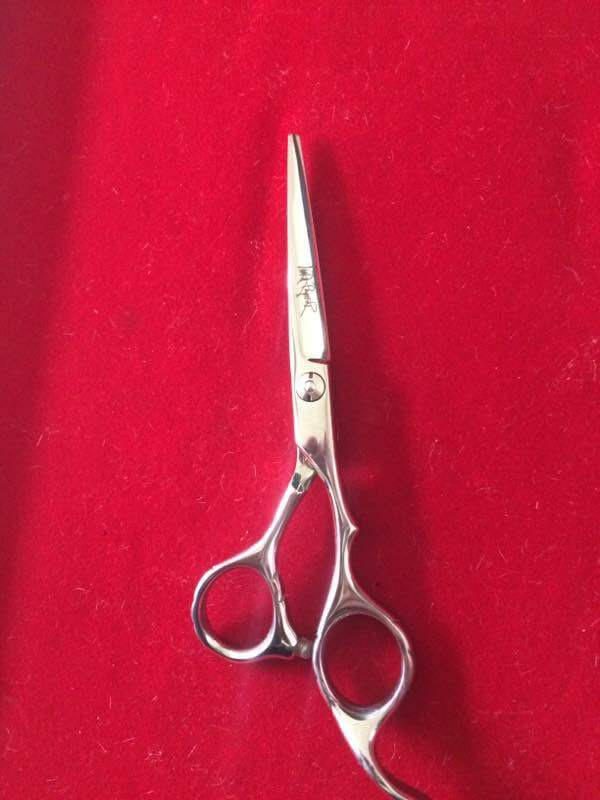 (1) Cancellations made less than 48 hours after payment of a class/workshop will incur in a 100% charge without the ability of a refund.
Deposits are non-refundable but can be used as a credit toward our services.
(2) If you cancel less than 48h prior to your private class or are a no show, you will be charged a $50 fee and loose the ability to reschedule
For questions call the Academy at (212) 995-9334