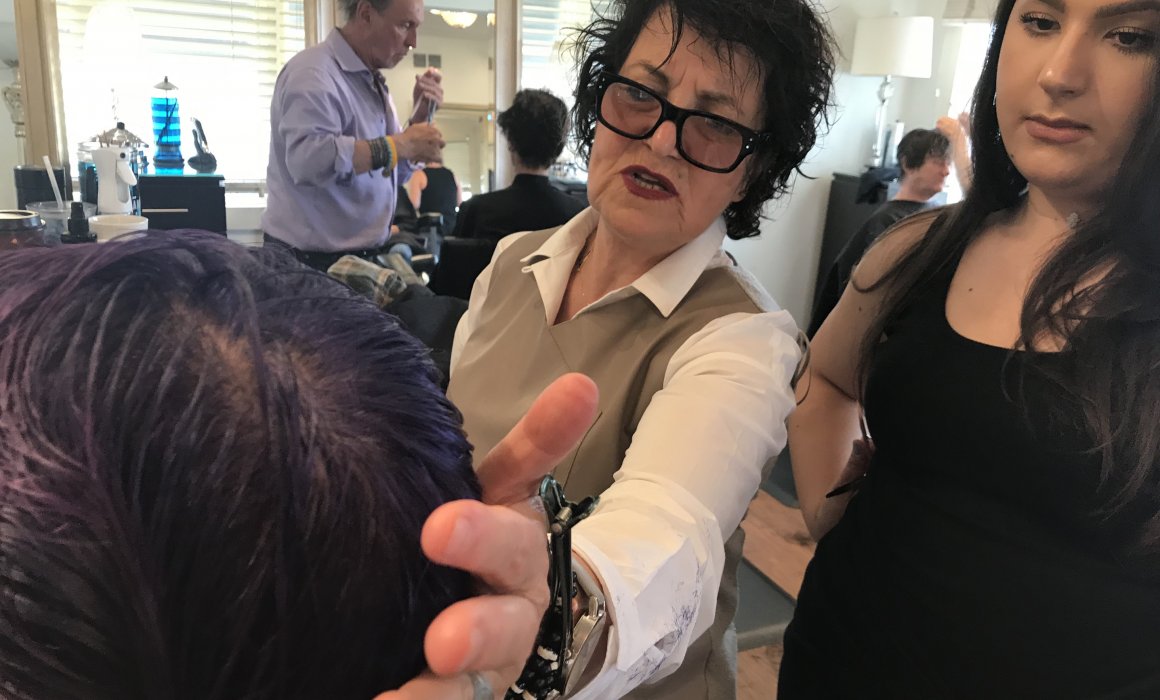 The best, most authentic haircutting training uses live models. Here in New York City, I only use hand-picked live models at all of my haircutting workshops and private classes. Live models are THE only way to learn.
Work will all different types of hair


Is it straight? Is it wavy? Is it curly? It's important to know how to approach all different types of hair. Knowing how to read hair is key to any type of haircut, especially short hair and bobs. Reading and understanding growth patterns is fundamental to great short haircuts. If you're cutting hair on real people, why not train on real people!

Understanding your client's energy and look
As soon as you meet your client, you can tell immediately their style and fashion sense.


Have the client sit in your chair and look at the haircut they've come in with. Is it your haircut? If so, how did it grow out? If it isn't your haircut, what does it look like? It's important to know what you're working with.



Knowing how to do a proper consultation.


The consultation process builds confidence, trust, and repertoire between you and your client. Trust starts building when you make suggestions to the client on what you think will look great on them. This builds confidence, it trains your eye, and builds repertoire between you and the client.
We only use real people, hand-picked by Laara Raynier herself. Train with Mastercutter Academy.
Sign up for Laara Raynier's 1-on-1 private classes or workshops today.